Need more support understanding Access Arrangements?
We can help...
Most general questions are answered in depth during our online and face to face training courses. We also offer a range of resources through our shop, with offers to our members.
However, colleagues often have further questions about access arrangements specific to their situation. We have a range of options to help you with your queries:
Please note, some of these options are only available to Communicate-ed members. Membership is £15 year, with the first year free if you sign up at http://www.communicate-ed.org.uk/new-members, and can be cancelled at any time.
Members FAQ page
Members have access to a range of resources including our FAQ page with answers to the most commonly asked questions we receive.
Cost: Free to members (membership costs £15/year, free for first year)
Members Discussion Forums
We have two members' discussion forums – one for general access arrangements discussion and one for those based in Further Education. Many of our 1,700+ members bring a wealth of experience and are happy to offer practical advice. The forums can be directly accessed via the Membership tab.
Cost: Free to members (membership costs £15/year, free for first year)
Q&A about Access Arrangements, Live Webinar
We often run a live webinar: 'Q&A about access arrangements' where attendees can send in their queries for our course tutors to answer. Check our courses page to see if one is coming up.
Cost: Free to members//£15 for non-members
Email Helpline
We now run an Email Helpline where Helpline subscribers pose questions to our course tutors and receive a reply by email. You can sign up and pay for this service here.
Cost: £30 for 30 minutes help (spread as you wish).
1:1 Mentoring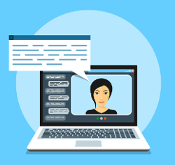 Our Mentoring program gives access to our course tutor's time for 90 minutes. Mentoring can be carried out by email, phone or online conference call, and can be broken into shorter sessions. Full information and booking can be found here.
Cost: £90 per 90 minutes
For more information about any of these options, please email
admin at communicate-ed dot org dot uk