NEW Email Helpline for Access Arrangements
December 23rd 2019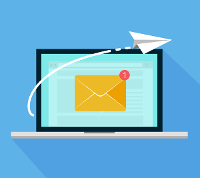 As part of our ongoing desire to support professionals working in the area of special needs, we have set up a new email helpline for those wishing to consult a specialist with specific questions about Access Arrangements.
Last year, we started our Members' Discussion forums to create a place for our members to raise queries and share experience and advice with others in similar roles. This has been a great success, with over 1200 members sharing a wealth of experience, advice and best practice with one another. Still, we remained aware that some still had specific queries that they wanted a specialist to answer.
In response, we have set up an email helpline, which creates a sustainable way for our Access Arrangements advisor to respond to specific queries. This costs £30 for 30 minutes of our advisor's time spread as you wish through the year.
For full details and to sign up, please visit our email helpline page.