Examination Access Arrangements Update/Refresher Training Options 2021/22
Please find below details of our online live and pre-recorded training options for this autumn, for all who wish to update and refresh their knowledge of the JCQ Regulations 2021/22.
​This year it is still not practical for us to return to our usual face to face training courses around the country. Although we will miss seeing so many of you face to face again this year, we are excited about the two online options we have created and feel confident that they provide the flexibility and accessibility that so many of you have said you value, while still providing opportunities to engage in live training and interaction with presenters. Choose which one works best for you!
The Communicate-ed Conference 2021
We are excited to bring you the Communicate-ed Conference 2021, which is our live Access Arrangements Update/Refresher training for this year. Taking place on Tuesday 21st September 2021, it will be hosted on a virtual conference platform and will stream live keynote training sessions, Q&A sessions and come with to a wide range of seminars for all those that select to attend for the whole day. We are so pleased with the line-up of speakers and range of subjects we will be able to cover, and the four weeks access to seminars means that our £135 full day price offers exceptional value for all the content delegates will receive!
Prices per delegate, with 20% discount for second and subsequent delegates attending from the same centre:
£99 for the morning only, which includes the Access Arrangements Update/Refresher training with Caroline Read, Lia Castiglione and Nick Lait, and a Q&A session
£135 for the full day, which (in addition to the live morning training sessions) gives four weeks access to eleven seminars on many different aspects of the access arrangements process plus several other Q&A sessions
To view the full conference agenda, please click here.
Go to the Conference booking page
Pre-recorded online video Access Arrangements Update/Refresher Training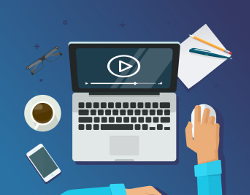 For those delegates who wish to do the Update/Refresher training at a time of their choosing, we will continue to offer our pre-recorded online course. This 3 hour, SASC-approved course will be available from 30th August 2021, and delegates will have 10 days to access the course from their chosen start date. Delegates will also have the opportunity to attend an optional Q&A session with our course tutors on Tuesday 28th September 7pm or Thursday 21st October at 7pm.
£85 for the pre-recorded course presented by Caroline Read and Lia Castiglione (optional Q&A session included in the price)