Access Arrangements Update Training Options 2021/22
Please find below details of our online live and pre-recorded training options for this autumn, for all who wish to update and refresh their knowledge of the JCQ Regulations 2021/22.
​This year it was still not practical for us to return to our usual face to face training courses around the country. Although we missed seeing so many of you face to face again this year, we were excited to hold our first virtual conference on 21st September, which allowed over 600 of us to meet online and engage together through the access arrangements update training for 2021/22!
As the conference date has passed, the best option for doing our access arrangements update training is via our pre-recorded online course:
Pre-recorded online video Access Arrangements Update/Refresher Training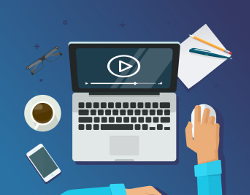 For those delegates who wish to do the Update/Refresher training at a time of their choosing, we will continue to offer our pre-recorded online course. This 3 hour, SASC-approved course offers delegates 10 consecutive days to access the course from their chosen start date.
£85 for the pre-recorded course presented by Caroline Read and Lia Castiglione